NEWSFLASH!
It looks like Sydney Motor Glider Flight Group may have a H36 Dimona motor glider based in the Gulf next September and October and it will be available with an experienced instructor. If you are interested in learning how to "surf the Glory" let them know. SMGFG conduct motor glider flights and gliding lessons at Camden near Sydney
The Morning Glory Cloud video footage here is from Aerial Video Australia who has high definition video footage available.
Dawn over the Gulf during the latter part of the dry season and if you're lucky the atmosphere will put on for you one of it's rarest and most spectacular displays....the Morning Glory Cloud, one of the world's most extraordinary meteorological phenomenon. Up to two kilometres high stretching from horizon to horizon this is a shockwave in the atmosphere of immense proportions which now attracts glider and hang glider pilots who ride it just as a surfboard rider does on the ocean.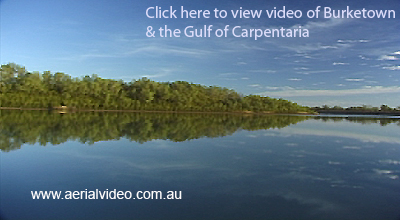 The best location to see the Morning Glory is Burketown in far North Queensland's Gulf of Carpentaria. The Glory generally goes through Karumba before dawn and arrives shortly after first light in the Burketown area. Towns are few and far between in this part of Australia - if you are travelling be prepared for some quite remote countryside with October temperatures over 40 degrees celsius at times. Many of the roads are dirt and the first thunderstorms of the wet season can start in mid to late October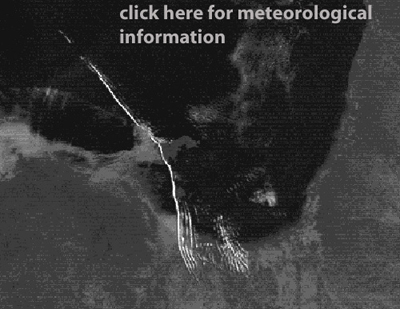 This satellite image shows the Morning Glory appearing between Karumba and Burketown with a number of waves forming. Here is Morning Glory Cloud meteorological information including synoptic charts, computer modeling, photos and video footage which demonstrate the weather patterns that accompany the Morning Glory Clouds.
Here is tourist information on Burketown.


Other places in the Burketown region worth checking out are.......
Sweers Island: also has the roll cloud arriving shortly after dawn and is a tropical paradise not to be missed. Great fishing with boats and fishing gear included
Birri Resort: On Mornington Island for fishing and relaxing.
Lawn Hill Gorge: A stunning oasis with spring fed creeks and waterfalls...fabulous swimming and camping!
Aerial Video of Lawn Hill Gorge: